Partner Feedback
Web chat and shiny new portals are all very well for enhancing Partner experience, but at 9, we believe it is the people at the coal face who make the real difference.
Working with the feedback from our annual survey, we have made it easier for staff members to be more able to own and resolve issues first time, which our Partners really appreciate.
By taking root cause analysis seriously and reviewing regularly amongst the management team, we have been able to drive out gremlins and avoid the repeat errors which Partners find irritating.
Better never stops however and our process of listening and continual improvement gives us confidence that the next Partner survey will show how much difference the changes we are making have really made.
9 has assisted Working Technologies in developing not only its traditional telephony offerings such as lines and minutes but have greatly assisted us in continuing to develop into the forward thinking company that we want to be, to be able to offer our customers the best, cost effective business communications solutions available. This is not only with the great range of future proofing products such as leased lines, mobiles and eve hosted solution but with the continued support from our dedicated Account Manager and the training offerings given to us, such as intro to telecoms for new starters and compliance with regulations. I would have no hesitation in recommending 9 Group and have even had our company fleet sign written with the eve product set

Kevin King, Working Technologies Ltd
Without 9's excellent help, we couldn't have grown our company as quickly as we have. The billing platform is reliable, flexible and easy to use but most of all, it takes away all of the hassle that comes with billing customers. This means that my team and I are free to focus on business growth and sales.

Alan Prosser, Happy Telecom
As a member of the 9's Purple Partner Programme I've saved thousands of pounds on marketing collateral and staff training, not to mention the money saved by the partner product discounts. Most importantly, I know I've got the support of 9's senior directors who are always free to offer expert advice on margin-improvement, commercials and many other subjects.

Tony Dobinson, Telephone Europe
The 9 Virtual Office solution is a no-brainer; it provides a high level of service 24 hours a day to both ourselves and our clients. Line, Broadband and service faults are dealt with swiftly, many times without involving our staff. Provisioning services through Virtual Office have enhanced our own capabilities and have ensured a smoother installation process.

Robin Jest, Workflow Group
Phones 4 Business use 9 for our full range of products. This is because the service we receive from 9 is noticeably superior to any other we've experienced and they've never let us down. All departments that we deal with are helpful, knowledgeable and efficient, making my life easier. By relying on one trustworthy supplier, I have freedom to get on with running my business more effectively.

Emma Martineau, Phones 4 Business
We've been a partner of 9 since we launched Best 4 Business Communications in 2005 and they played an instrumental part in the company's success ever since. Over the years, the team at 9 have been a huge source of support, always just a call away when we need them and happy to help with any problem whether big or small. Service and cost are equally important and 9 tick all the boxes.

Freddie Hawker, Best 4 Business Communications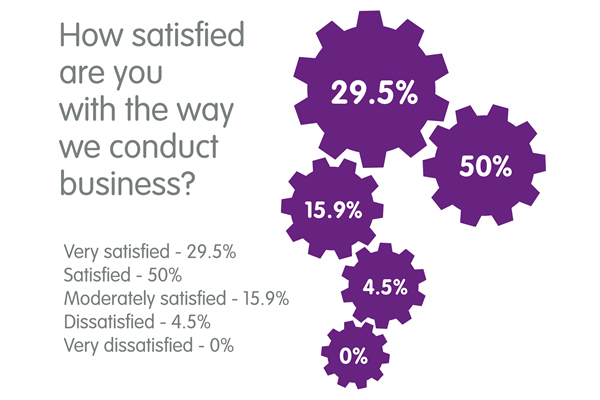 We've been a partner of 9 since we launched Best 4 Business Communications in 2005 and they played an instrumental part in the company's success ever since. Over the years, the team at 9 have been a huge source of support, always just a call away when we need them and happy to help with any problem whether big or small. Service and cost are equally important and 9 tick all the boxes.

Freddie Hawker, Best 4 Business Communications
9 has assisted Working Technologies in developing not only its traditional telephony offerings such as lines and minutes but have greatly assisted us in continuing to develop into the forward thinking company that we want to be, to be able to offer our customers the best, cost effective business communications solutions available. This is not only with the great range of future proofing products such as leased lines, mobiles and eve hosted solution but with the continued support from our dedicated Account Manager and the training offerings given to us, such as intro to telecoms for new starters and compliance with regulations. I would have no hesitation in recommending 9 Group and have even had our company fleet sign written with the eve product set

Kevin King, Working Technologies Ltd
As a member of the 9's Purple Partner Programme I've saved thousands of pounds on marketing collateral and staff training, not to mention the money saved by the partner product discounts. Most importantly, I know I've got the support of 9's senior directors who are always free to offer expert advice on margin-improvement, commercials and many other subjects.

Tony Dobinson, Telephone Europe
Being a partner of 9 means more than the friendly, reliable service they are known for; they have been there for the entire journey, offering training and advice that has made a world of difference to my business. As a Purple Partner I've taken full advantage of 9's range of quality training courses and workshops. They've saved me hours of time and money training up my new starters and I've seen a real, financial impact following their margin improvement programme.

Mark Sealey, Net Telecoms

The 9 Virtual Office solution is a no-brainer; it provides a high level of service 24 hours a day to both ourselves and our clients. Line, Broadband and service faults are dealt with swiftly, many times without involving our staff. Provisioning services through Virtual Office have enhanced our own capabilities and have ensured a smoother installation process.

Robin Jest, Workflow Group
As a member of the 9's Purple Partner Programme I've saved thousands of pounds on marketing collateral and staff training, not to mention the money saved by the partner product discounts. Most importantly, I know I've got the support of 9's senior directors who are always free to offer expert advice on margin-improvement, commercials and many other subjects.

Tony Dobinson, Telephone Europe
9 has assisted Working Technologies in developing not only its traditional telephony offerings such as lines and minutes but have greatly assisted us in continuing to develop into the forward thinking company that we want to be, to be able to offer our customers the best, cost effective business communications solutions available. This is not only with the great range of future proofing products such as leased lines, mobiles and eve hosted solution but with the continued support from our dedicated Account Manager and the training offerings given to us, such as intro to telecoms for new starters and compliance with regulations. I would have no hesitation in recommending 9 Group and have even had our company fleet sign written with the eve product set

Kevin King, Working Technologies Ltd
The 9 Virtual Office solution is a no-brainer; it provides a high level of service 24 hours a day to both ourselves and our clients. Line, Broadband and service faults are dealt with swiftly, many times without involving our staff. Provisioning services through Virtual Office have enhanced our own capabilities and have ensured a smoother installation process.

Robin Jest, Workflow Group
Being a partner of 9 means more than the friendly, reliable service they are known for; they have been there for the entire journey, offering training and advice that has made a world of difference to my business. As a Purple Partner I've taken full advantage of 9's range of quality training courses and workshops. They've saved me hours of time and money training up my new starters and I've seen a real, financial impact following their margin improvement programme.

Mark Sealey, Net Telecoms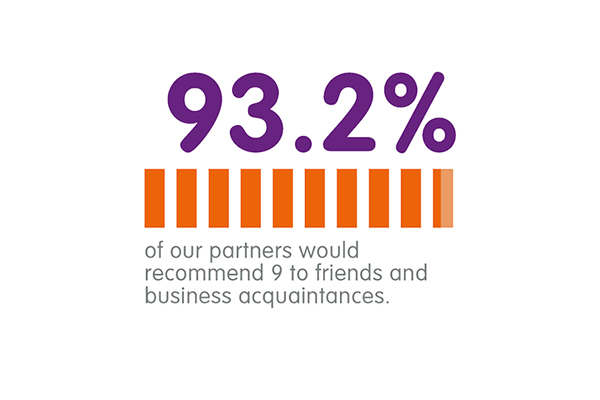 We've been a partner of 9 since we launched Best 4 Business Communications in 2005 and they played an instrumental part in the company's success ever since. Over the years, the team at 9 have been a huge source of support, always just a call away when we need them and happy to help with any problem whether big or small. Service and cost are equally important and 9 tick all the boxes.

Freddie Hawker, Best 4 Business Communications
9 has assisted Working Technologies in developing not only its traditional telephony offerings such as lines and minutes but have greatly assisted us in continuing to develop into the forward thinking company that we want to be, to be able to offer our customers the best, cost effective business communications solutions available. This is not only with the great range of future proofing products such as leased lines, mobiles and eve hosted solution but with the continued support from our dedicated Account Manager and the training offerings given to us, such as intro to telecoms for new starters and compliance with regulations. I would have no hesitation in recommending 9 Group and have even had our company fleet sign written with the eve product set

Kevin King, Working Technologies Ltd
Without 9's excellent help, we couldn't have grown our company as quickly as we have. The billing platform is reliable, flexible and easy to use but most of all, it takes away all of the hassle that comes with billing customers. This means that my team and I are free to focus on business growth and sales.

Alan Prosser, Happy Telecom
Phones 4 Business use 9 for our full range of products. This is because the service we receive from 9 is noticeably superior to any other we've experienced and they've never let us down. All departments that we deal with are helpful, knowledgeable and efficient, making my life easier. By relying on one trustworthy supplier, I have freedom to get on with running my business more effectively.

Emma Martineau, Phones 4 Business